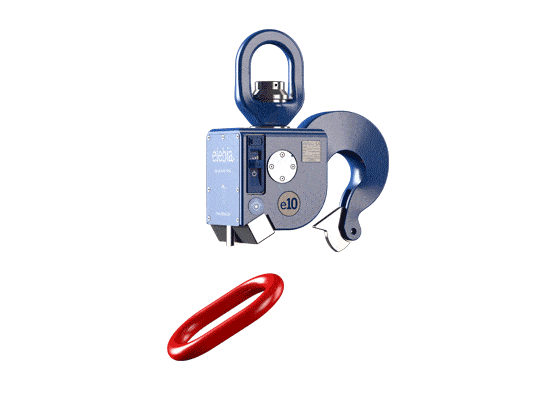 Elebia automatic hooks for hire and sale
Synergy Lifting have elebia automatic lifting hooks available for hire and sale. Used with cranes, the elebia automatic hooks will boost the safety and productivity of your lifting operations. With capacities from 5 tonne to 20 tonne, we can cover a range of lifts.
How do Elebia Automatic Hooks work?
The elebia automatic hook is equipped with a magnet in its lower section. When the magnet is close to the load, it attracts and correctly positions the sling. The operator pushes the control button, the hook closes, catches the ring and lifts the load without any additional handling.
What do Elebia Automatic Hooks works with?
The elebia automatic hook works with cable slings, chains slings, master links, textile slings and even big bags. With the unique elebia automatic hook, you will be able to pick up and release loads remotely, avoiding any handling and moving, minimising risks, enhancing safety and increasing productivity
Please leave a few details and a member of our crane hire and contract lifting team will be in touch to discuss your requirements in more detail.