Get Your Middlesbrough Crane Hire Price Today
Middlesbrough Crane Hire & Contract Lifts
With our main depot in Darlington, we can supply crane hire in Middlesbrough on short notice. We have supplied a range of clientele with crane hire in Middlesbrough, from small company's with local roots to larger national and international companies needing a Middlesbrough crane hire service. Our projects range from lifting and shifting heavy equipment on a contract lift basis in Middlesbrough to short or long term CPA crane hires in Middlesbrough.
Our crane hire fleet is comprised of a range of versatile cranes for hire in Middlesbrough. From a small Grove Iron Fairy to a Kato City Crane, a Demag AC 50-1 and more, our general crane hire division can meet your needs for crane hire in Middlesbrough and the surrounding areas. Our proxmity to Middlesbrough also means we can work on short notice, allowing us to conduct site visits and deliver same day quotations.
With capabilities over 200te, Synergy Lifting are able to provide contract lifting and heavy crane hire in Middlesbrough for a host of projects in different sectors and for different durations. Our qualified workforce have experience working with clients from different backgrounds and we are proud to take on crane hire in Middlesbrough which others may not be able to cater for.
Types - crane hire, contract lifts, storage, transport, machine movers, lift & shift...
Free quotes and site visits
Heavy lift moves using our cranes and equipment
Lift and shift operations using jacks, skates etc.
Detailed method statements and risk assessments
Interim storage and transportation services
Experienced in all sectors and industries
Middlesbrough Crane Hire Examples
From large sites such as Wilton International to smaller sites such as Cineworld, Synergy Lifting have provided crane hire in Middlesbrough for lift and shift work on a regular basis. A lot of our Middlesbrough crane hire work comes from repeat customers who have been ecstatic with our service the first time round. Whether you have been recommended by one of our customers or you have found us some other way, we guarantee to deliver a professional crane hire service to every customer, every time.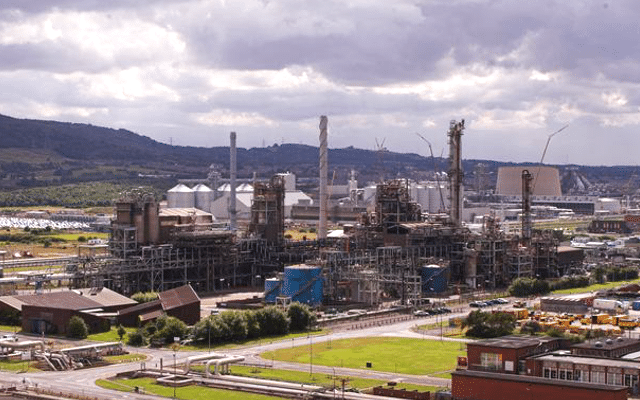 Wilton International, Middlesbrough
Synergy Lifting have been a subcontractor on large industrial, manufacturing and power sites across the country including Wilton International at Middlesbrough. A recent crane hire in Middlesbrough on this site involved some seemingly basic lift and shift work utilising two 40te cranes for an international contractor who did not have a crane suitable for the job. The project involved intricate planning and meticulous execution due to the nature of the parts being lifted. The client required a specific installation sequence with all parts being load bearing to one another. Synergy Lifting provided this crane hire in Middlesbrough as a contract lift with a site visit by one of our Appointed Persons, a quotation, method statement, risk assessment and the actual lift itself all being executed within one working week and to strict safety standards.
Cineworld - Middlesbrough Crane Hire
Every week, Synergy Lifting carry out contract lift services for customers all over the country. At a recent crane hire in Middlesbrough, we lifted a compressor weighing approximately 0.5te at Cineworld. This type of work is typical for us and we are proud to work with a number of industrial equipment suppliers throughout the UK on a regular basis. From compressors to air handling units, generators and other similar equipment, we can provide a contract lift service to suit your needs. Many of our clients choose to use us for their crane hire in Middlesbrough and also on a national basis due to our flexibility and consistency when it comes to pricing and carrying out the work. Get in touch today for a site visit and quotation and we will be able to help you with your crane hire needs, whether this be in Middlesbrough on a one off job or on a national scale.
Synergy Lifting's Services In Middlesbrough
Synergy Lifting don't just stop at crane hire. We are proud to offer our customers a multi-disciplined service or a one-stop shop. From crane hire and contract lifting to steel erection and dismantling, we can help our clients out on a number of different projects. Take a look at some of the services we offer in Middlesbrough and the rest of the UK.
Synergy Lifting Crane Hire Photos – Instagram Feed