Get Your Darlington Crane Hire Price Today
Darlington Crane Hire & Contract Lifts
Our head office and depot is located in Darlington which means we can supply crane hire in Darlington to our customers at a low cost. Being situated in Darlington also allows a member of our team to conduct a site visit in the area on short notice and you can be supplied with a quotation on the same day.
Our crane hire fleet located at our Darlington crane hire depot consists of a range of crane sizes, including our Demag 50te crane, our Kato City crane, our Grove AP-415 and our 25te Puyuan Truck crane. Our Darlington crane depot allows us to offer local clients a comprehensive and flexible service with fast response times and a professional lifting operation.
We are also able to supply heavy crane hire in Darlington. Synergy Lifting have supplied full contract lift services to sites in and around Darlington, utilising cranes with over 200t capabilities. Our experience in the sector has won us contracts in Darlington and the surrounding areas and you can read up on some of these case studies below. For either general crane hire or heavy crane hires in Darlington, get in touch today.
Types - crane hire, contract lifts, storage, transport, machine movers, lift & shift...
Free quotes and site visits
Heavy lift moves using our cranes and equipment
Lift and shift operations using jacks, skates etc.
Detailed method statements and risk assessments
Interim storage and transportation services
Experienced in all sectors and industries
Darlington Crane Hire Example - Memorial Hospital
Over the last couple of years, Synergy Lifting have carried out a number of crane hires, contract lifts and site services for numerous clients at the Darlington Memorial Hospital. This has ranged from ongoing contracts which have spanned an entire year to one day lifts for international clients.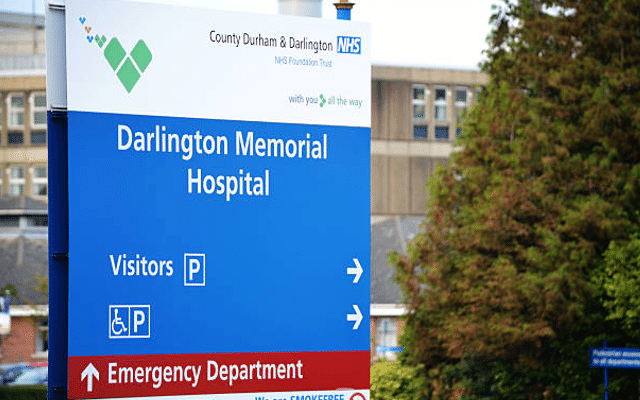 Lift and Shift Darlington
Synergy Lifting have been a subcontractor at the Darlington Memorial Hospital site on a project that has run throughout 2016, 2017 and 2018. The works undertaken by Synergy Lifting have been the lift and shift of various equipment on site, including air handling units, general ductwork, chiller pumps, data cabinets, prefabricated plant rooms and other mechanical and electrical equipment. Synergy Lifting tendered for this work and won the contract based on a competitive price and a comprehensive, professional contract lifting service with a flexible schedule due to our proximity to the site.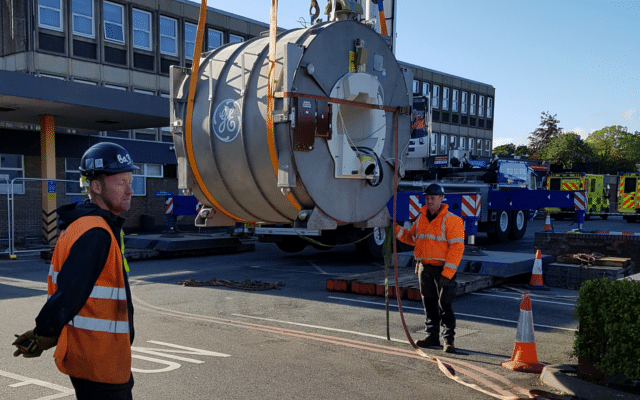 Machinery Removal Darlington
One of our clients tasked us with removing and loading onto transport an MRI scanner on a busy weekend. This involved utilising a 300te crane in a confined space at the Darlington Memorial Hospital. The nature of the site meant traffic management needed to be coordinated so as not to block ambulances coming in or out of the hospital. The contract lift was thoroughly prepared for which meant the crane hire was finished between the early hours of 06:00 and 11:00, allowing the transport team to remove the MRI scanner from site and deliver it to the final destination on the same day.
Darlington Crane Hire Example - Air Handling Units
Synergy Lifting have partnered with many air handling unit installers throughout the UK to offer a reliable air handling unit crane lift service. As well as undertaking the AHU lifts detailed above, we also undertake single one off lifting jobs in Darlington and the surrounding areas. Our location allows us to carry out site visits on short notice and no charge. Below is a handful of the buildings we have carried out air handling unit crane lifts in Darlington for.
RPMI Stooperdale Darlington
Halifax Bank Darlington Highstreet
DeepOcean Group Darlington
Darlington Memorial Hospital
Synergy Lifting Crane Hire Photos – Instagram Feed